we are camview360
CAMVIEW360 provides the ability for IP cameras to record, store and distribute video using our Cloud-Based Video Management System. CAMVIEW360 offers a video surveillance platform and applications to Dealers, System Integrators, Platform providers, Data Aggregators and other service providers as a way to grow their business and provide video security, surveillance, and monitoring to their customers.
CONTACT US TO LEARN MORE ABOUT OUR PREFERRED DEALER and MARKETING PROGRAM.
Mobile app
Using the CAMVIEW360 mobile application, end users easily access their cameras or video using a smartphone, tablet or computer. Dealers can offer their own branded version of the mobile applications for iOS, Android and Windows.
Ease of installation
Designed for a Do-It-Yourself installation, dealers can choose to perform the installation for their customers or feel comfortable knowing a customer can perform the installation directly. Many IP cameras are integrated to our
service.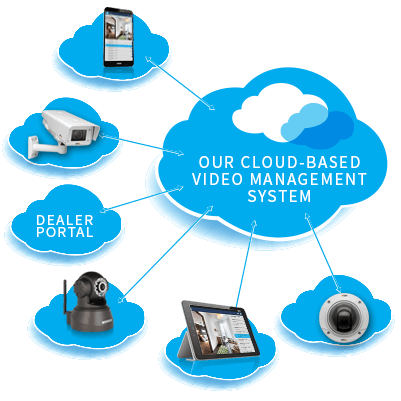 Dashboard management
Dealers will have access to the administration portal for managing their customers installed cameras. Their logo / name will be on the end user protal and mobile apps.
RECURRING REVENUE
Dealers grow and enhance the value of their business by increasing their monthly recurring revenue with the CAMVIEW360 Video Management Service. Installed cameras using the CAMVIEW360 Video Management System generate monthly recurring revenue.